SON'VARACHIM SUNGTTAM:
'Readymade' Novem Voros?
- Jose Salvador Fernandes
Aiz Janerachi Poili tarik. 2011 Vorsacho Poilo ani Novo dis. Amchea jivitant aichean anik eka Novea Vorsak survat zalea mhunn ami mandtanv. Novem Voros mhonnina fuddem amchea monant bore-borech vichar ghollpak lagtat. Sogllem borem-borench amchea monant ghunvta. Novem Voros mhonntoch amchea monant tea disa novim chintnam-vichar xizpak lagtat. Khorem mhonnlear, amich te borea monan ghollytanv. Tea khatir ami novem-novem ulovnk suru kortanv. Hea disak, amchem bhailem rup legit ami novem kortanv. Ani tednam amkam, nigtench karkhanneantlean toyar zavn ailolea dhovea, koslench khot naslolea dhoveach lugtta porim amchem jivit dhovem ful'l koxem dista. Ani heach borea-dhovea monan, upatt umedin sabar nichev korpak toyar zatanv. Ekdom' bori gozal mhonnchi poddta!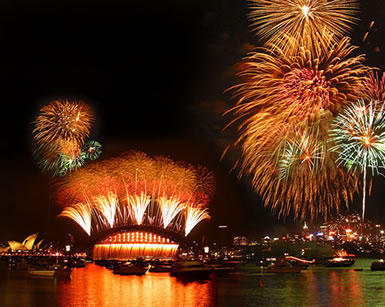 "2011 Novem Voros amchea jivitant kitem borem ghevn yevpachem asa oxem tuka dista? " Iskolant porikxa lagim pavtoch, porikxek khuincho proxn yetolo kai mhunn ekameka lagim vicharun xikpi parkunk bhonvtat toxim, kal eka vollkichean gozali kortana mhaka vicharlem. Kaim proxnank khuim zapo asat oxeo distat, punn khoreponnim teo asonant. Hich got mhaka tachea tea proxna vixim disli. Ani rati khattir nhidun astana, tachea tea proxnan mhaka oddit-oddit chintnanchea somdirant vhelo.
Toxem pollevnk gelear, khuinchench Novem Voros amkam 'readymade' oxe ritin kitench borem ghevn yena. Novea Vorsak kivam her dobajeank ami 'readymade' khubxem kitem ghetanv toxem Novea Vorsant 'readymade' oxem kainch guntun vo manddun dovorlelem asona. Dor Novea Vorsant jem kitem ami boreponn anvddetanv tem amche bhitor toyar korchem asta, ani uprant tem kortubanchea rupan bhair kaddchem asta. Amchem jivit jiyetana ami tor khinna khinnak borem yevjilem, borem anvddelem ani tem tea rupan bhair kaddlem zalear, "Novem Voros amchea jivitant kitem borem ghevn yevpachem asa" hachi ami, ghora bosun nustekar koslem nustem ghevn yetolo kai mhonnit vatt pollet boschi poddta tosli goroz upraspachi na.
Ji zat uloyta ti khuim monis zat,, ani ji uloyna ti mon'zat. Mon'xa ani mon'zati modli ontor hich oxem mhonntana ami sabar pavtti vachlam ani aikolam. Khorea bhangarachi porikxa korunk xettik tem kosak lavchi goroz poddta toxi, he gozalichem khoreponn zanna zavnk amkam tokli foddpachi goroz na. Mon'xak mon'zati poros vegllo rochla zalear, dubav nastana borem kitem, ani vankddem kitem hachi taka zannvay asa hem sot ami mandun ghetanv. Zalear, borem vo vaitt ghoddta taka zababdar mon'zat nhoi, monisuch asa hem konn-ui dolle dhampun sangtolo. Dusrea orthan, Novem Voros voros-uibhor novem korunk, boreponnachem korunk tachim sutram-yontram mon'xacheach hatant asat oxem mhonnchem poddta. Zoso monis aplo sonvsar choloytolo toso to choltolo, zoso to ghoddoytolo to toso to ghoddtolo. Pettoylole vatik legit palonk karonn asta. Toxi khuinchich gozal apo-ap cholona vo ghoddona. Dor ek gozal ghoddpa fattlean karonn asta. Ani hech nodrentlean Novem Voros legit boreponnachem zavpa fattlean karonn asta. Monisuch tache fattlem tem karonn mhonnpak kosloch porvanno vo lisens kaddchem poddona.
Dor eka mon'xachea monant jem xiztolem tench to uloytolo, ani fuddem vochun kortolo. Tachea chintnam ani kornneam pormannem tachem puray voros borem vo vaitt tem toch ghoddoytolo. Novea Vorsa disa, Russientle nagrik zoxe 'Father Frost'-achi vatt tellun ravtat, toxem aplea hatant aslolem Novem Voros koslem boreponn ghevn yetolem tem dolleant tel ghalun pollet ravpachi taka matui goroz poddchi na. Karonn tea vorsacho porzollit fuddar tachea hatant asa! Tea vorsak ani kallak rup divpi toch dhoni asta!
Sompoytana…
Sogtteanchea mona-kallazamni orthabhorit ani folladik Novea Vorsache anvdde nixeunk anvddetam. Novea Vorsachim porbim!
www.goa-world.com/goa/
Decembre 31, 2010